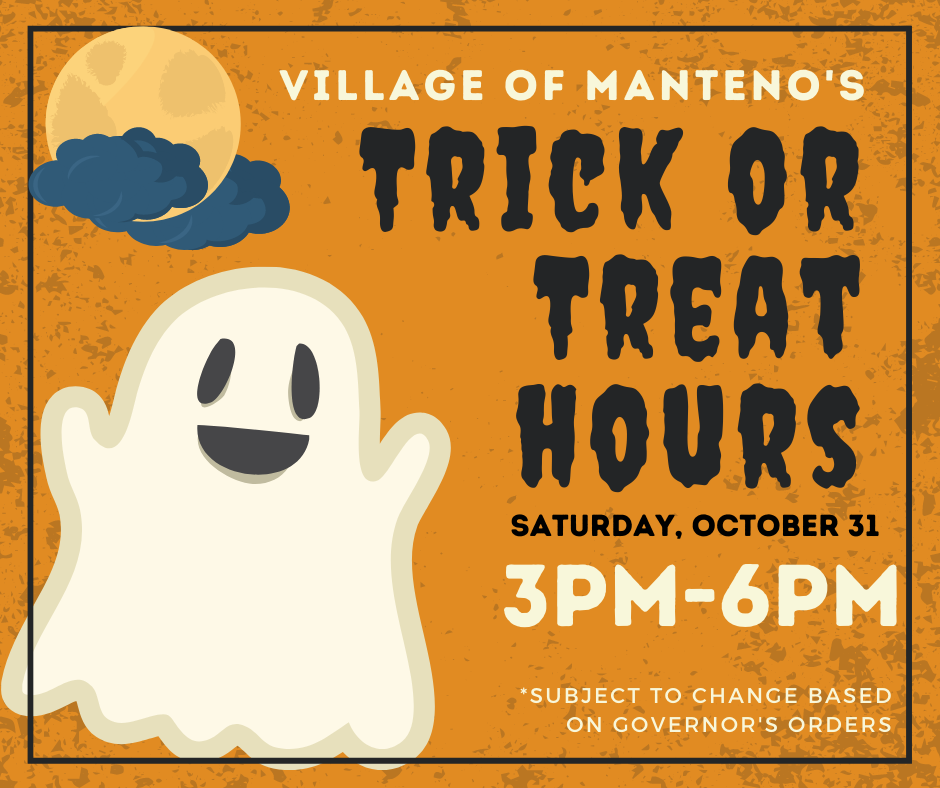 Halloween Trick or Treat Hours
Trick or Treat Hours:    *to be determined*   
If you would like to entertain trick or treater's please turn on your porch light.    Here are a few hints to have a safe and enjoyable Halloween.
TRICK OR TREATERS
Stay home if sick
Trick or treat with people you live with
Remain 6 feet apart from people not in your household
Wear a face mask covering BOTH your mouth and nose (even under/over your Halloween mask)
Hand sanitize (with sanitizer containing at least 60% alcohol) frequently while out, especially during key times like before eating or after coughing/sneezing.
HOMEOWNERS
Do not hand out candy if you are sick
Wear a face mask covering BOTH your mouth and nose
Use duct tape to mark 6-foot lines in front of home and leading to driveway/front door
Position a distribution table between yourself and trick or treaters
Distribute candy on disinfected table to eliminate direct contact
Wash hands often
PARENTS
Stay home if sick
Talk with your children about safety and social distancing guidelines and expectations
Guide children to stay on the right side of the road always to ensure distance
Carry a flashlight at night and ensure your children have reflective clothing
Wear a face mask covering BOTH your mouth and nose
Wash your hands as soon as you return home
Inspect candy